Click here for the Junior Program Brochure.
Here are some of the Junior programs we run at the club.
Junior weekly lessons – Saturdays, throughout the year. Click here for more details.
Junior Doubles Ladder – Tuesdays 6:45pm – 8:30 pm all year: organized doubles games where the youths play with others who are at about the same skill level.  Each group plays four games during the evening, finishing up between 7:45 and 8:15, depending on numbers of players.  Participants are expected to stay to finish all their games.
Open Play for all ages – Mondays 530 pm – 7 pm; Sundays 10 am to 4:00 pm and 7:00 – 10:00 pm (Key Holders Only) all year: the time for juniors and adults to organize games with other members or bring in friends or family as guests (guest fees apply).  Court use is on a 25 minute rotational basis.
Junior Open Play – Tuesdays, Wednesdays and Fridays 5:30 – 7:00 pm all year: a great time for juniors to meet at the club to organize their own games.  Parents may also play with their children when court space is available (non-members pay guest fees).
Clean indoor-only, non-marking (no black soled) court or gym shoes that are carried in, shorts and t-shirt, racket, and safety goggles are required.  We have goggles and rackets available for loan to first time guests and we sell them at our pro shop for very competitive prices.  Nylon shuttles are provided for ladders but must be purchased for open play.
Check the calendar on the Member Board at the club and our website regularly for changes to the regular schedule and special events.  Read more details about membership privileges and responsibilities in the K-W Membership Guide.
Please note, we accept cash or cheque only.  Prices and schedule are subject to change without notice.
KidSport Partnership for Juniors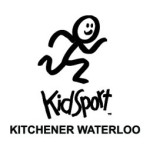 The K-W Badminton Club is proud to be a KidSport  partner. This program offers a granting process for badminton lesson registration that provides opportunities for disadvantaged children and youth to participate in organized sport and dance (in KW).
For more information please call KidSport Kitchener Waterloo at 519-772-4399 x 7 or email: kw@kidsportcanada.ca.
To obtain a KidSport KW Chapter application form, visit their website at http://www.kidsportcanada.ca/ontario/kitchener-waterloo/.
Eligible families living in KW can apply for grants of up to $300 per child per year to participate in dance and sport in KW.